If you want to become an author, you're going to need to find a literary agent. Agents can help you not only get your book ready to be published, but they can help you get your foot in the door to potential publishers.
Finding a publishing company on your own versus trying to find one through an agent can be a much different experience. Most agents know people at publishing companies or they have a reputation for finding great books, so you can leverage their reputation to get your book published.
The question is, how can you find a good agent and get them to represent your book?
In this article, we'll be going over literary agent tips. You will learn what they do, how you can find one, what you need to know as a writer, how to pitch one, and more.
What Does A Literary Agent Do?
Literary agents are the middle man between you and a publisher. They're the ones who help get your manuscript in front of publishers who could publish your book.
Once you find a publisher, they will often be the one to help you go through the process of putting all the publishing details together, such as negotiating contracts, putting together a solid manuscript, and fighting for you to get paid what you're worth.
If you feel comfortable pitching and negotiating with publishers, you might not need an agent. However, most writers just want to be creative and write instead of having to do everything else that comes with getting a book published. In that case, you'll need an agent.
Plus, agents can save you a ton of time since they know the industry and people in it, so they can get right down to business. If your agent has a good reputation, people in the industry are more likely to talk to them compared to a new author they don't know.
How Literary Agents Help You Get Published
Not only do literary agents help you find a publisher, but they also help you prepare before you even begin the pitching process.
Good agents will help you prepare your manuscript and make sure it's ready to impress potential publishers. They will know how to position your book in a way that will intrigue publishers so your book has a better chance of being picked.
Some of the biggest publishing companies will often only speak to agents and rarely take any individual manuscripts from independent authors.
Keep in mind, most agents make their money through commissions so they are going to fight to get you the best deal as an author possible. Due to the commissions, some authors choose to self publish because it can be quite a big percentage.
Generally, agents receive a 15% commission on book deals.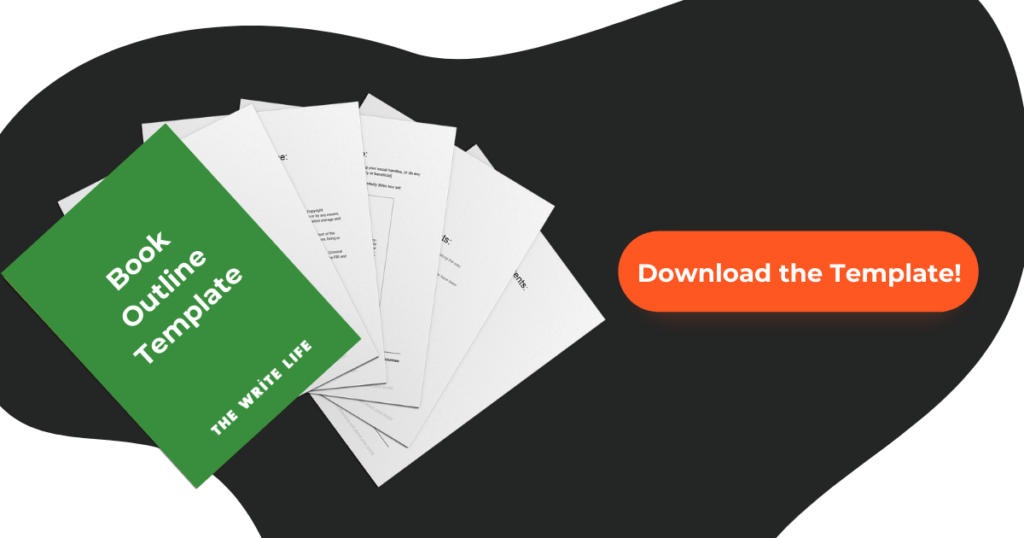 Literary Agent Tips
If you're ready to commit and find a literary agent, let's go over how you can get in touch with one and prepare to pitch them.
Above all, you're going to want to focus on finding an agent that has a good track record and is a good fit for your type of book. You want an agent who understands your style and is ready to promote it on your behalf.
Otherwise, you could waste a ton of time talking to and trying to pitch agents that won't help you publish your book.
Different Types of Literary Agents
There are different types of agents out there, depending on what kind you need or what kind of book you intend to publish.
For the most part, you will find an agent that works on their own agenda.
Some of those include the ones who just want to make a quick buck, the ones who want to help you perfect your art, and the ones who want to work with you long-term.
They will all offer different things, so it's important to sit down and ask yourself what you need out of an agent. Do you need more support? Someone tough at negotiating? Someone to help guide you? Someone you want to build a career-long relationship with?
Answering those questions will help you find a good fit.
Where to Find Literary Agents
Let's dive into where to find an agent that could be a good fit for you.
Literary agent databases
There are databases all over the internet with lists of agents you could get in touch with.
Some sites include:
Twitter
Twitter is a popular platform for authors and agents to find each other. You'll want to join writing groups and keyword search various agents on that platform to connect.
This can also help you keep up to date with the editors you might want to work with. You can know when they're looking for new writers, other passions they might have, and stay in contact with them.
You might find certain hashtags, lists, or Twitter Spaces related to publishing. It might take a bit to find the ones that are a good fit, but it will be worth every second of work if you are able to sell your book.
Networking events
There are plenty of literary networking events that you could attend. Meeting someone face to face has such a bigger impact than a faceless email.
You will want to spend the time to improve your elevator pitch before you attend an event. Having a solid reason why editors should be involved and excited about your book will help you stand out among the other writers out there.
How to Pitch A Literary Agent
You will need to make sure you do your research before you start to pitch to an agent. You'll need to know the basics of who they are, what other types of books and authors they already represent, and why you would be a good addition to their list.
The last thing you'll want to do is pitch an agent who isn't interested in your genre or style, mainly because you'll just end up spinning your wheels trying to have them pick you.
Instead, you'll want to pitch agents where they would already want to pick you based on a certain number of factors.
If you're going to do the hard work of reaching out to them, you might as well make sure to stack the odds in your favor.
Creating Your Query Letter
While there are a lot of common errors with query letters, there isn't always a set way to formulate these. However, there are some guidelines you can work within.
First, you'll want to make sure it's no more than two or three paragraphs. You want to grab attention as fast as possible and keep your pitch right to the point.
Once you know the general length, you'll want to make sure you cover:
Why they should be interested in your book
A very quick summary of what your book is about
Why you think that agent is a good fit for you
Information about who you are (if you've won any writing awards, this is the time to mention them)
A manuscript (only if requested as some do not accept them without request)
Be sure to make each of the queries personalized. Too many writers just send the same one over and over and then wonder why they don't hear back from anyone.
Related:
Staying Persistent
Keep in mind, you will often have to send hundreds of pitches and queries to get a response from an editor, especially if you're a first-time author.
Rarely will you hit it out of the park in your first few pitches.
You should keep building your brand, keep writing, and keep pitching. All you need is one of them to say yes, but you will need to stay persistent.
Need Guidance On Your Book?